HOW TO MAXIMIZE YOUR VAN TRIP TO THE FULLEST
Source: www.pinterest.com
There is no denying that van culture is on fleek around the globe. With travellers enjoying the freedom of wild outdoors alongside modern luxuries at their disposal, this popularity makes sense for all the right reasons. Whether you're out for an excursion or embarking on a complete off the grid experience, make sure to have a memorable one.
From hopping into a fancy restaurant, going to wildlife sanctuaries and water parks, and strolling around in a neighbouring town, there are many things to do to make the most of your van trip. At the same time, you can also check out the attractions and upcoming events in the local area around the campsite.
Below are some of the most terrific tips you can implement to make your caravan trip worthwhile.
LOOSE PLANNING
Save yourself a good chunk of stress and confusion by laying out possible stopping points along your route beforehand. Granted, you can camp just about anywhere with your van. Still, it's recommended you find the balance between "go-with-the-flow" and "safety".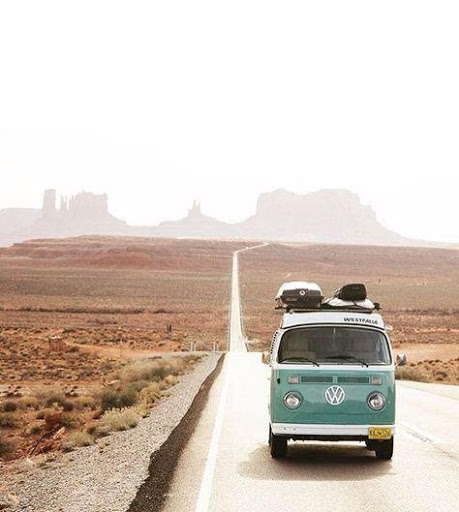 Source: www.pinterest.com
TRANSIENT PARKINGS
Keep an open, flexible mind while you drive and hike. Stop if you spot something interesting. Extend your stay at a place if you feel like it. Van trips are a fantastic opportunity to witness the unknown and see the unseen. You've to welcome the freedom a caravan has to offer with open hands!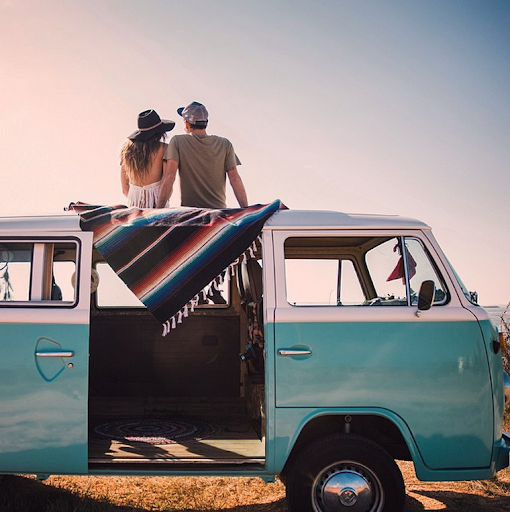 Source: www.pinterest.com
CHECKING ACCESSORIES AND ESSENTIALS
Take note of all the items you will be needing on the trip. Compare it with what you already have. Make sure all the essentials are inside the van as you expected them to be. Meanwhile, ditch the unnecessary; overpacking is a big no! A little attention here will go a long way in ensuring the perfect van trip.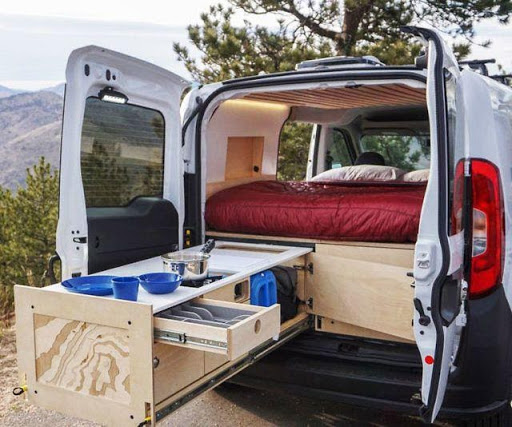 Source: www.pinterest.com
TAKE ALONG A COMPANION YOU LIKE
If you're going to bring someone with you, make sure to like them. You wouldn't want an unfriendly company in these already taxing detours. There is nothing better than sharing adventures with like-minded folks!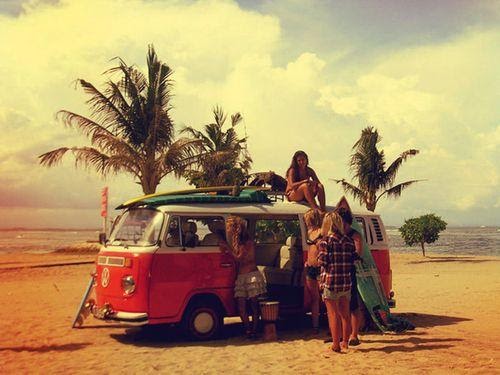 Source: www.pinterest.com
STOCK YOUR MEALS AND SNACKS
Before venturing out, head to the grocery store with a list of all the preferred ingredients and beverages you'll take with you on the trip. Figure out what and how many meals you'll need in a day. Also, as the case goes, there aren't many pit-stops at remote destinations. So, take along a hefty amount of ready to eat snacks as well.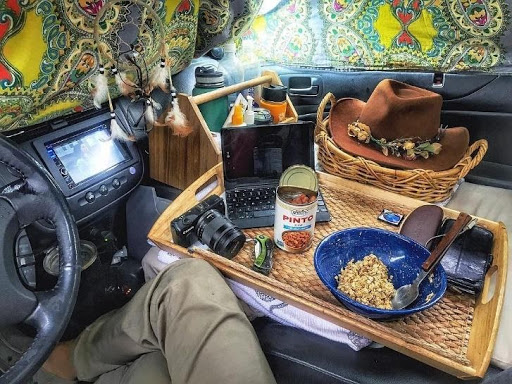 Source: www.pinterest.com
VAN EVENTS AND CAMPSITES
Numerous van events and campsites have a lot more to offer than just a place to sleep overnight. There are public shows, interactions, courses, and most importantly, van gatherings. Depending upon the area, every site has its own niche. So be thoughtful while choosing a campsite or visiting an event. And make the best use of it!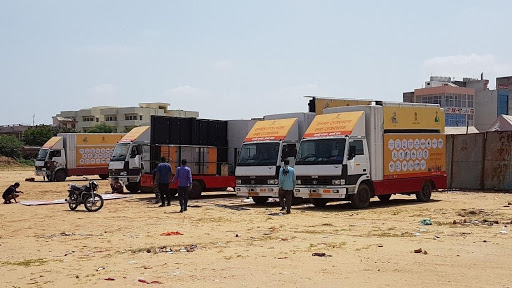 Source: www.pinterest.com
BASIC KNOW-HOWS
An outdoor caravan trip carries a lot of small, detailed elements along with it. From changing tires to fixing minor dents, you should better be equipped with all the nuances for a much safer and comfortable journey.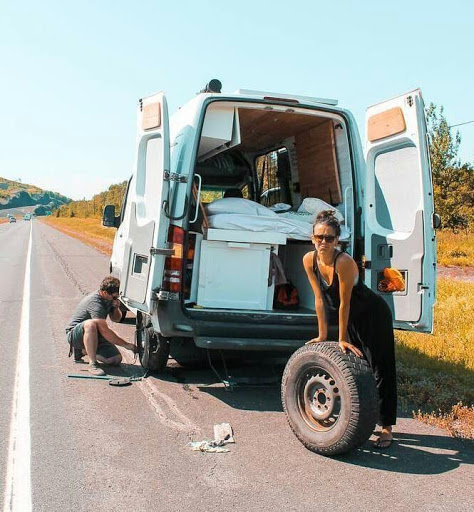 Source: www.pinterest.com
USE OF DAYLIGHT HOURS
Not only will early morning/day travel catch you some scenic views of the sunrise, but it also ensures a less hectic and safer journey. With no commuters trying to get to work, you will have a swift and comfy trip.
Source: www.pinterest.com
CARRY CASH
Not all pit stops, national parks, and gas stations accept card/online payments, especially in small towns. So, keeping things on the safe side, it's best advised to carry some cash.
SPOTS TO STOP
Before you hit the road, jot down your key stops. Put your research cap on and plan things out. This will help you establish a schedule for sightseeing rather than wandering off in a complete asinine fashion. While you are out there, always remember to ask locals about the best spots to stop. They are one of your best aids in new territory!
HIKING & NATURE WALKS
Go on hikes, climbs, and walks to keep your adrenaline flowing throughout the trip. Take frequent rambles in the hills and countrysides to watch some incredible sceneries, flowing rivers, and local flora & fauna. Relish the fresh air and greenery.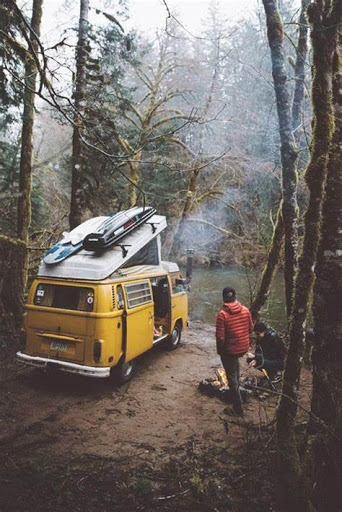 Source: www.pinterest.com
PLAYLISTS & PODCASTS
"Comfortable silence is so overrated." Break it with a few upbeat, fun songs. Keep your energy level in check with some "metal" or "pop" tracks. Nothing calls for a road trip as fondly as majestic vistas paired with some good music. Also, keep a couple podcasts handy when you get bored with the music and want to try something new.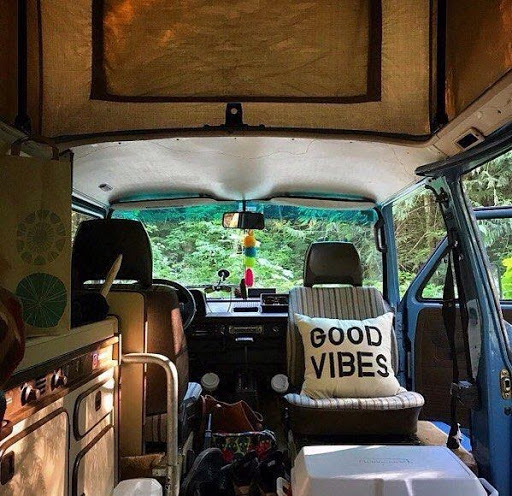 Source: www.pinterest.com
BBQ & LOCAL DELICACIES
Set up a friendly BBQ, roast your favourite food, and tell horror stories by the campfire.
Go to a random food joint, make yourself comfortable, and order some local delicacy. There's no telling how it will go with your hygiene, but that's all a part of the experience. Experience the thrill of it.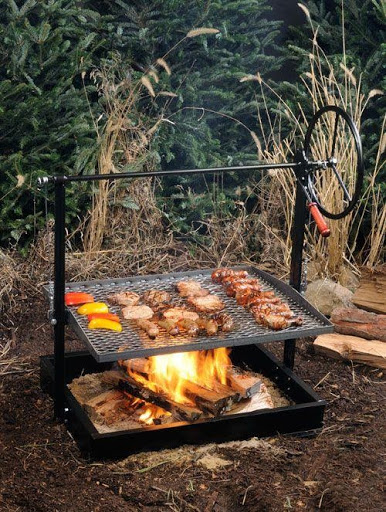 Source: www.pinterest.com
BRING A CAMERA, CAPTURE MEMORIES
Keep yourself entertained and determined to seek out new places. From weird faces to crystal clear streams and mountains, capture every moment you can. Matters not using a professional camera or a phone, amuse yourself by clicking the best sunsets or, who knows, the strangest hotels!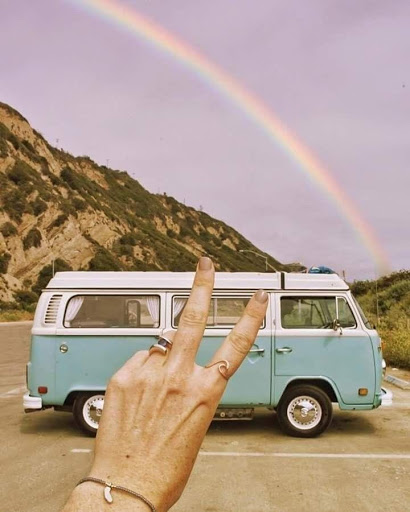 Source: www.pinterest.com
INDOOR ACTIVITIES
Whether you are travelling solo or not, bring some musical instruments, video games, cards, or a few sets of board games to help battle the blues.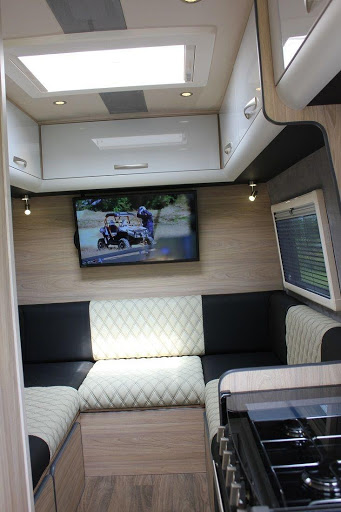 Source: www.pinterest.com
TRAVEL JOURNAL
Maintain a travel journal and create a story of the trip from your point of view. It does not just keep you busy but also makes you feel wholesome post-trip.
POST-TRAVEL TIPS:
Take proper rest
Go Through Your Emails
Check bank card statements
Unpack
Share Your Experiences with Others
Figure Out Your Next Trip